UVC LED disinfection unit
Why UVC is used for disinfection?
Most of microorganisms (bacteria, fungi and viruses) lose their reproductive capacity or even die directly under the irradiation of a suitable amount of ultraviolet light. The research results show that ultraviolet light with a wavelength of 180-320nm can play a bactericidal effect and UV-C with 254 nm has the highest sterilization efficiency. Therefore, UV-C is widely used in water disinfection, surface and air disinfection
How to select correct UVC disinfection device ?
Currently there are two technologies for UVC light sources, UVC mercury lamps and UVC LEDs, both of them are widely used in disinfection industries , any of them has their appropriate applications due to their respective characteristics:
Service life: LEDs with an average service life of 10,000 hours are much higher than mercury lamps with an average life of 3,000-4,000 hours
Cost: Mercury lamps with high electro-optical conversion efficiency (30-40%) are much higher than LEDs with 4-5% conversion efficiency. Therefore, when there is enough space, considering the cost, mercury lamps are usually selected.
Volume: Chip-type LEDs are much smaller than mercury lamps, so LEDs are usually chosen as light sources for applications with limited installation space
Safety: LED light sources don't contain heavy metal mercury and no risk of mercury leakage, so the safety is much higher than mercury
However, with the development of UVC LED chip technology and the rationality of industrial design, the advantages of UVC LED light sources will become more and more obvious.
The UVC-LED spotlight series are designed by FasFreDe , making full use of UVC-LED's benefits by using convex spot light system . LED light source are focused a smaller directional strong light area , (the irradiation direction of the mercury lamp 360°, so a large part of the light energy is wasted, and the LED light source is a one direction light source ) . Making full use of the UVC LED's advantages for Sterilization, we can largely compensating for its electro-optical conversion .
UVC LED water disinfection unt
Mini tube is a specially designed for OEM disinfection unit with small installation space such as water coolers , beverage dispensers , coffee machines, etc.
Faster disinfection, no need to preheat, start full-load sterilization
Smaller size, 1LPM flow disinfection unit only 1cm diameter ,best choice for strict installation space
Longer life, 1000 hours long service life, no light decay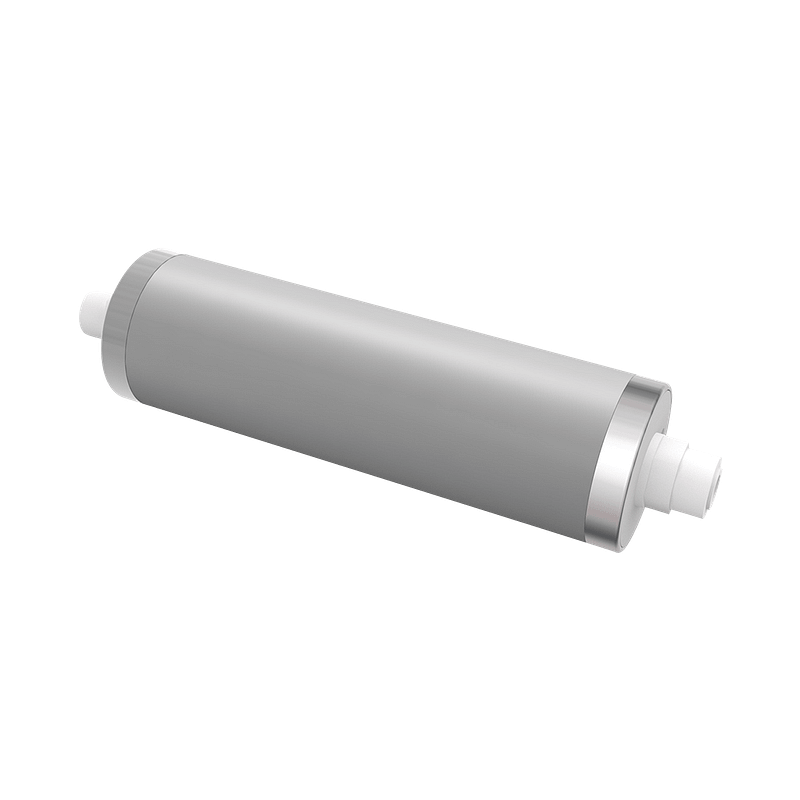 UVC-LED water flow disinfection unit UVC-T2L UVC-LED water flow disinfection unit Mini tube is designed for OEMs as disinfection unit applied in the water adding pipe, specially for the applications with small installation space such as water coolers , beverage dispensers , coffee machines, etc. Technical specifications Dimension φ42*140mm Power supply DC24V UVC chip power 20-25mW/PCS Chip quantity 4PCS Light power 80mW Wavelength 270-280nm Electrical power 8W Nominal water flow 2.5L Installation dimension : Quick pipe connector : 1/4" Tolerance ± 1mm Clear advantages Compact design Ideal for installations with small space Instant On/Off non preheat needed ,start with full-load power No mercury mercury removed , using energy-efficient LEDs to produce UV-C light in a controlled and self-contained system. No fragile​ There is no incandescent tube that is easy broken
Read More »
High light power UVC LED surface disinfection unit
High light power UVC LED surface disinfection unit is a series of UVC-LED spotlight with different sizes and powers . This series is appropriate for OEM rapid surface disinfection applications as robotic arms for disinfection scan ,  conveyor belts with disinfection funcion…
Instant On/Off , non preheat needed ,start with full-load power
Low power consumption, using patented quartz-led spotlighting technology
No leakage, no harmful heavy metals such as mercury, no need to worry about the leakage of harmful substances
No cooling is required, the module has its own cooling system, and there is no additional consideration for installation
No heat transfer, no need to worry about damaging the sterilized items due to the heat generated by the purple light
The wavelength is optional, and a single wavelength UVC can be generated according to actual needs
Simpler design, compatible design, easy to fix, only two screws are needed for fixation 
High light power UVC LED surface disinfection unit UVC M120 High power UVC LED Surface disinfection unit If you want to disinfect surface of moving things , M120 is the best choice M120 offers super rapid disinfection and sterilization for moving objects .Its proprietary convex spot light system provides a reliable and consistent disinfection combined with logistics conveyor belts, robotic arms , slide rails etc , thanks to this system all the lighting source are focused only on 3 belts that cover the surface of items ,without wasting light energy and lighting on human body .During the disinfection process the unit does not produce ozone and other harmful substances in the environment . As a disinfecting module, M120 fully considers the convenience of installation. The module is fixed in 2 minutes. It uses a conventional 24V power supply and has its own cooling system, no redesign is required. Installation dimension : Technical specification Dimension 250*120*100mm Power supply DC24V UVC Chip power 30 mW/PCS Chip quantity 144PCS Light power 4320 mW CHIP model 30 micron Wavelength 270-280nm Net weight 3.5KG Electrical power 200W Suggested lighting distance <50CM Clear Advantges Compact Ideal for installations with small space Instant On/Off non preheat
Read More »